3 min read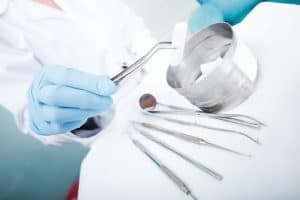 Should I Have Oral Surgery in My Dentist's Office?
Recently a neighbor and I were discussing dentistry. After all, I am an oral surgeon and everyone wants to talk to me about their dental issues. I am happy to oblige, and I offer suggestions and advice when appropriate. On this particular occasion, my neighbor asked me about using an oral surgeon at his dentist's office. He needs several teeth extracted and replaced with dental implants for future restoration. His general dentist offered to have his itinerant oral surgeon take care of him.
An itinerant oral surgeon is one who travels from office to office performing oral surgical procedures. The beauty of using an itinerant surgeon is the convenience for the patient as the oral surgeon basically comes to the patient. There isn't any need for the patient to fill out additional paperwork or become familiar with a new office location and staff. Undoubtedly, there are benefits to convenience. But, should convenience be the priority when it comes to your health, safety and success of a procedure?
Itinerant oral surgeons have become more prevalent is the last decade. There is a financial incentive for a general dentist to host an itinerant surgeon in his/her office. Referring patients "out" to a specialist does not come with any financial benefits for the dentist. As a matter of fact, it is against Texas State Board of Dental Examiners rules and regulations to fee split or reap any financial rewards for referring to specialists. The benefit of referring to specialists comes with the knowledge and subsequent evidence that a patient was well cared for by a trained and experienced dental specialist.
My neighbor may have gotten more information about itinerant surgeons than he expected! In summary, I told him the following:
Oral surgery and the administration of IV anesthesia is serious business. A board-certified oral surgeon is the optimal specialist for multiple teeth extractions and dental implant placement.
A board-certified oral surgeon is trained in a hospital setting for four to six years after graduating from dental school. He/she received intense training and experience in the safe administration of IV anesthesia. In addition, oral and maxillofacial surgeons are ACLS (Advanced Cardiovascular Life Support) and PALS (Pediatric Advanced Life Support) certified annually.
Too often, the "oral surgeon" who travels is really just a dentist who performs oral surgery. He or she does not have the education and training that a board-certified oral surgeon possesses.
An oral surgery office is the best place to have oral surgery. Each office undergoes an Office Anesthesia Evaluation (OAE), a program designed by the American Association of Oral & Maxillofacial Surgeons to assure the public that the surgeon, the staff and the facility are equipped for the successful use of anesthesia. The OAE includes evaluation and inspection of the facility, emergency equipment and emergency medicines. It requires successful demonstration of emergency management procedures by the surgeon and the staff, and subsequent critique and discussion of the demonstration. Dental offices are not required to undergo an Office Anesthesia Evaluation.
At the oral surgeon's office, a surgeon employs a well-trained staff of surgical assistants who are experienced and certified to assist in surgery. Dental assistants in a general dentist office do not have the experience or training that is required for safe oral surgery.
The opportunity for an adequate consultation with the itinerant oral surgeon prior to a procedure is either nonexistent or minimal. Questions can go unanswered and the opportunity to do a "background check" of the surgeon might be missed.
If complications arise following surgery, patients will likely be unable to follow up with the itinerant surgeon in a timely fashion. As an itinerant, his/her ability to establish a solid relationship with a patient is limited and may prove to be unsatisfactory for the patient.
Finally, I mentioned to my neighbor that safety in the dental offices is a valid concern. It is common to frequently hear reports on the news and internet about patients that have either become severely injured or have died as a result of inadequate dental practices.
I recommended to my neighbor that he forego using the itinerant surgeon and request a referral to a board-certified oral surgeon who practices in a permanent location. Reputable dentists have a list of trusted specialists to whom they refer. And, a quick search on the internet will show that oral and maxillofacial surgery offices are numerous and conveniently located in most metropolitan areas.

I appreciated the opportunity to discuss this topic with my neighbor. It's important for patients to evaluate a treatment plan and to question why it is being prescribed. In the case of employing an itinerant surgeon, I suggest figuring out who is really benefitting — patient or dentist?

___________________________________________

James Clark, a Diplomate of the American Board of Oral and Maxillofacial Surgeons, has been practicing the full scope of oral and maxillofacial surgery for over 30 years. For more information about Northwest Oral & Maxillofacial Surgery, please visit texasoralsurgery.com.

Related Articles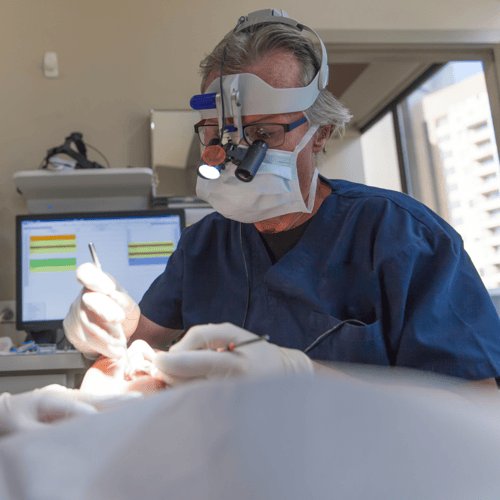 Oral and Maxillofacial Surgeons are dentists who pursue rigorous additional surgical specialty training of four or six years after completio...
Read More
Topics
If the sound of a not-so-distant drill while you wait in your dentist's office makes your heart race, stomach flutter, and sweat break out o...
Read More
Topics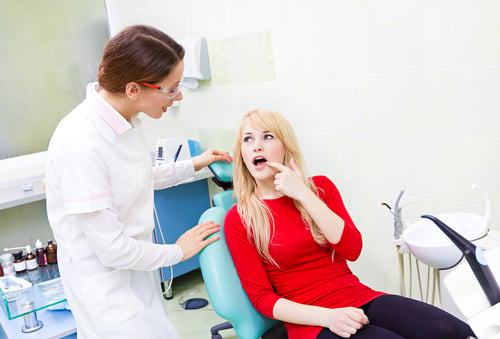 Tori are benign (non-cancerous) growths of extra bone in the mouth.They most commonly occur on the tongue side of the lower jaw on both side...
Read More
Topics