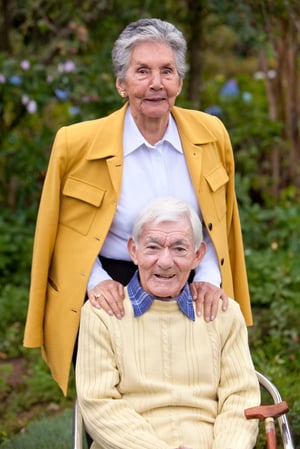 There are more people over the age of 65 than ever before. According to the U.S. Census Bureau, the number of older Americans will nearly double from 47.8 million in 2015 to 98.2 million in 2060. Many of these older adults will be challenged with multiple health concerns, including dental conditions which may require surgical attention.
The board-certified oral surgeons at Northwest Oral & Maxillofacial Surgery are uniquely qualified to address the special needs that many older adults present. We welcome senior citizens to our practice and strive to provide the safest and most effective oral surgical care for them.
Why choose Northwest Oral & Maxillofacial Surgery for an older patient?
At Northwest Oral Surgery, we have six professional offices in Spring, The Woodlands, Conroe, Magnolia and Huntsville. Each office is easily reached from major thoroughfares and safe, convenient parking is located just outside our doors. The offices are comfortable, wheelchair accessible and senior citizen-friendly. In most cases, surgery will be performed in an operatory within our office. However, for more complex cases, our surgeons may opt to perform surgery at Memorial Hermann The Woodlands Medical Center where each has hospital privileges.
Our board-certified oral surgeons are well-educated specialists. In addition to an undergraduate degree and four years of dental school, each surgeon has, at a minimum, four to six additional years of education which include hospital-based training and experience in the safe administration of IV and general anesthesia. To maintain board-certification, each surgeon completes 20 hours of continuing education annually. Above all other dental providers, a board-certified oral surgeon is by far the best specialist to provide oral surgery.
NWOMS surgeons and their staffs are keenly aware of how geriatric medical conditions and corresponding medications can affect or interfere with the outcome of surgery. Our staff is proficient at collecting detailed health histories, communicating with primary care physicians to obtain medical clearances, and coordinating care with cardiologists, orthopedists, and other medical/dental providers as appropriate.
Safety of our patients is our top priority. Each surgeon is certified to provide level 4 anesthesia for a patient's optimal comfort and recovery. With that being said, our offices regularly pass the OAE (Office of Anesthesia Evaluation) confirming our commitment to safety. Northwest Oral & Maxillofacial Surgery surgeons maintain certifications in basic life support, advanced cardiac life support and pediatric advanced life support. Our staff is trained to identify and manage emergency situations while each operatory is equipped with life-saving equipment and drugs.
For those with underlying health conditions requiring additional care, NWOMS engages the services of a board-certified anesthesiologist, Dr. Penelope Duke, to administer and manage the anesthesia alongside our oral surgeon.


If you or your loved one has been prescribed oral surgery, we strongly recommend that you choose a board-certified oral surgeon for the safest and most effective treatment. At Northwest Oral & Maxillofacial Surgery, we strive to provide safe care in a compassionate environment with sincere attention to the specific needs of older adults.
For more information about Northwest Oral & Maxillofacial Surgery, please visit texasoralsurgery.com.