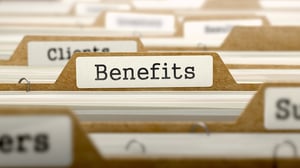 At Northwest Oral & Maxillofacial Surgery, we participate as "in-network" providers for many of the most popular dental plans*. When you call our office to schedule your consultation with one of our board-certified oral surgeons, please be prepared to give us your insurance details. We will be able to confirm that we are (or are not, in some cases) an in-network provider for your particular plan.
Before your appointment, please complete the registration form online at TexasOralSurgery.com. Provide correct information. In addition, you must bring your insurance card and identification with you to the appointment.
Following your examination, a treatment plan will be established and one of our experienced insurance verifiers will contact your insurance provider. Within 72 hours (2 to 3 business days) of your visit, you can expect a phone call with an estimate of how much your surgical procedure will cost, how much insurance is expected to cover and what portion will be your responsibility. It is important to know that the totals that we communicate to you are our best estimates and are based on the information that the insurance company provides to our verifier during a telephone conversation.
There are several things that will affect what your insurance will pay:
Is the prescribed treatment something that's covered under your insurance plan? It's not uncommon for some services to be covered while others are not, so you definitely want to double check.
What is the maximum coverage allowed by your plan and have you exhausted your annual dental coverage? Did you have cavities filled or a root canal performed? These services chip away at your benefits and will reduce the amount left over for oral surgery.
Do you have a co-pay or a deductible?
Our objective at Northwest Oral & Maxillofacial Surgery is to help you maximize your dental benefits. We encourage you to become familiar with your insurance benefits and ask questions so that you understand how insurance will play a part in the financial aspect of your oral surgery. For more information please contact one of our six locations today.
---
*Northwest Oral & Maxillofacial Surgery has opted out of Medicare and does not accept any Medicare supplemental plans.