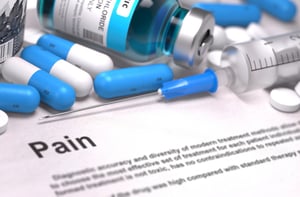 When prescribed and administered appropriately, opioid analgesic drugs can be used to effectively treat post-oral surgical pain. At Northwest Oral & Maxillofacial Surgery, our surgeons have historically exercised sound professional judgement and, in good faith, prescribed opioid drugs, such as hydrocodone, to manage such pain. However, as with most medications, opioids have risks and side effects with a potential for misuse and addiction.
We, too, are concerned about the abuse and misuse of opioids prescribed for post-surgical pain management and are pleased to offer a pain management alternative, Exparel®.
Exparel® is a slow-release, non-narcotic, numbing medication. It is administered at the time of surgery directly to the surgery site and will provide effective post-operative pain relief for up to three days. By using Exparel®, patients may be able to eliminate or greatly reduce their need for narcotics such as hydrocodone following oral surgery. More than likely, a patient treated with Exparel® will be able to manage pain with over-the-counter medications such as acetaminophen or ibuprofen.
If you are concerned about exposing yourself or a love one to the potentially dangerous risk of narcotics, the doctors encourage you to ask about Exparel®. For more information about Exparel®, visit www.Exparel.com or contact your oral surgeon at Northwest Oral & Maxillofacial Surgery.